Deadline for Submissions is January 10th!
2020 Treasury Management Training Symposium
Whether you're an unclaimed property office with an innovative new program to show off, a private sector partner with new technology and ideas, or just want to suggest a topic to learn more about – we need your help to build the program for the 2020 Treasury Management Training Symposium.
The only required information for a proposal is the topic, title, and description of the session and your contact information, but more complete proposals with speaker information are encouraged.
The PDF is for planning purposes only. Only online submissions will be accepted.
Key Dates and Suggested Topics
Deadline for Submissions:
January 10, 2020
Evaluated by Various Committees & Networks:
January 13- February 7, 2020
Acceptance (along with regrets) Notifications Sent:
Week of February 19, 2020
Registration opens:
March 2 with early bird pricing
Final materials due for the conference program and app:
May 4, 2020
(This includes PowerPoint, links to supporting materials, bios, pictures, and registration for all presenters.)
Suggested Topics for Proposals
Legal Trends and Legislation
Fraud Prevention and Detection
Technology Innovations
Holder Outreach and Communications
Audits
Claims Processing
Marketing and Communications
Compliance and Reporting
Others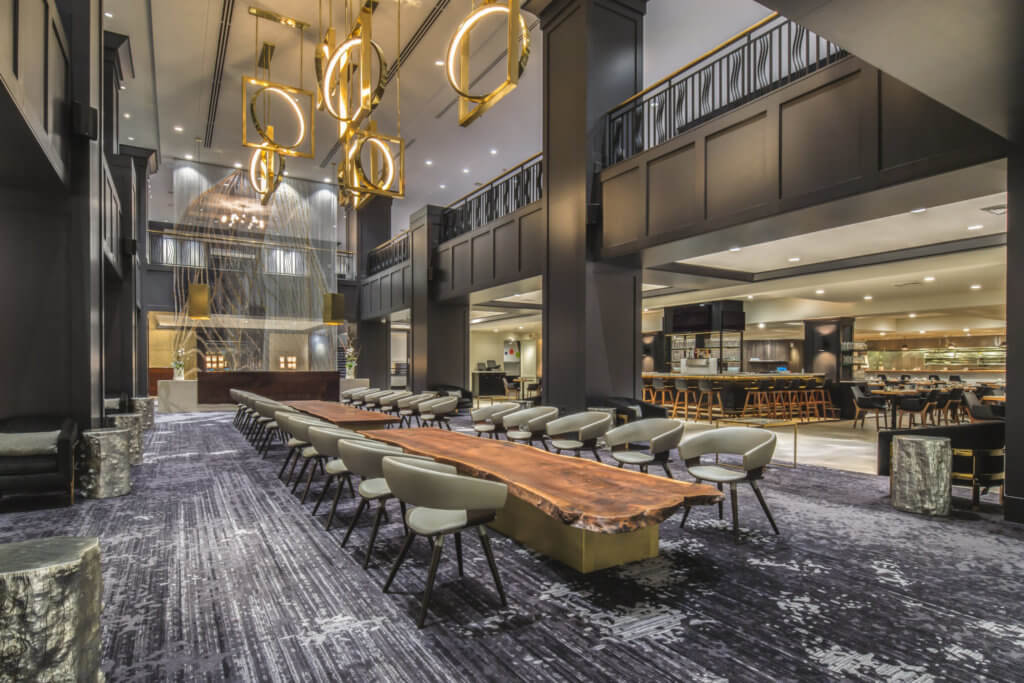 June 9-12 in Portland, Oregon
The Treasury Management Training Symposium (TMTS) is the largest event hosted by NAST and NAUPA. For 45 years NAST has provided advocacy, support and educational opportunities for State Treasurers, their staff, and other agencies who are members of our Affiliate Networks. As an association of public finance officers, we strive to advance the development and administration of sound fiscal policies, prudent management of state resources, and the ongoing support of financial wellness programs.
For this professional learning event, NAST is inviting members and supporters to submit proposals through this online process for consideration. With 70 hours of programming to fill, we invite Treasurer's offices, members of NAST Networks, Committees, our Corporate Members, and other supporters to submit topics and speakers. To ensure a wide-ranging selection of sessions, we request proposals include lecture or panel presentations and peer-to-peer discussions that will reach varying skill levels and interests of the attendees.
The TMTS audience consists of various levels of public and private finance sector employees. We anticipate approximately 600 registrants in 2020. Typically, Treasurers and their employees, along with professional staff from other state fiscal agencies, attend. Also, directors and managers who oversee investing and debt, college savings and ABLE plans, unclaimed property, and financial education. Treasury staff also includes Chiefs of Staff, communications, government relations, and technology directors. Other attendees are private sector, non-governmental, and other nonprofit employees. Members of the press may attend this event.
Content should be geared to a level that is appropriate for the target audience. Speakers should provide attendees with cutting edge information on research, effective practices, case studies, and policy initiatives that support sound financial policies and programs. Sessions should reflect workplace innovations through a higher level of engagement between colleagues and co-workers and promote idea-sharing in an interactive format.
If selected speakers will have the opportunity to gain recognition as an expert among your peers, colleagues, and other thought leaders. Attendees will take your information back to their agencies for high-level discussions and/or immediate implementation. As a presenter, you will enhance your credibility and stature among an influential audience, refresh your personal knowledge as you prepare materials and visuals for presentation, and challenge yourself and your colleagues with thought provoking discussions and interactions during the session.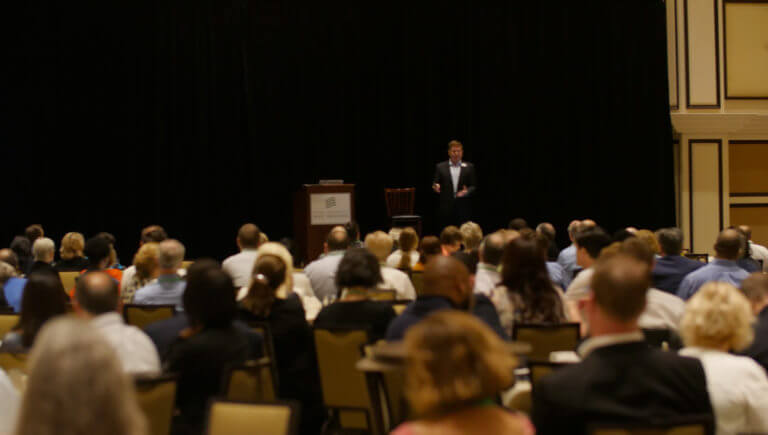 Requirements and Specifications
* NAST seeks panels that include perspectives of Treasurers and staff, members of the NAST Networks and Committees, corporate affiliates and other supporters, including our partners in governmental and non-governmental agencies. Precedence will be given to multi-person panels of experts for well-rounded perspectives.
*  Each session should include an introduction of speakers and topic, then presentation of materials, followed by a question and answer period, ending with an online evaluation (provided by NAST). Presenters must be available on any day for which NAST assigns the session. NAST reserves the right to edit content for brevity, clarity and grammar.
* Once accepted, speakers are expected to meet all the posted deadlines, including registering for the event. You may submit multiple proposals, although this does not guarantee participation at TMTS. The majority of sessions are one hour in lengthen, but a few may be selected that are 90 minutes or two hours.
* Using the conference mobile app is highly encouraged. This includes polling the attendees before or during the session and to manage audience questions. NAST encourages presenters to add additional materials, besides PowerPoint slides, to the app, such as links to supporting documents; NAST does not provide handouts onsite.
* Each room will have a head table with podium, projector & screen, and audio with microphones. It is highly recommended that you download all the materials you need ahead of time, including any videos you may use. While there will be Wi-Fi in each room it can be unreliable. Presenters must have one combined slide deck using a standard PowerPoint template, which NAST will supply.
* As a not-for-profit association, NAST does not pay an honorarium for session or workshop presenters. Speakers are responsible for their own travel, accommodations, and related expenses, including the conference registration fee. Speakers will be notified prior to the early bird registration period to receive a discount. Passes are available for speakers who are attending only their session.
* TMTS is a noncommercial forum. Under no circumstances may a session or workshop be used as a place for direct promotion of presenter's product, service, or monetary self-interest. Any indication of this in the submission will result in disqualification.
* Speakers at TMTS are expected to use material and language that does not discriminate on the basis of gender, race, color, ethnicity, religion, physical ability, or sexual orientation, and does not violate copyright laws.
Sessions will be evaluated on the quality of the proposal, relevance to Learning Theme, application to the profession, and qualifications of speakers. Panels of practitioners are preferred over single presenters for a wider range of participation.