Recognizing excellence in unclaimed property administration
Each year, the NAUPA Executive Committee seeks nominees from State Treasurers, treasury and network staff, and Corporate Affiliates for the following awards to be given out during the NAUPA Annual Conference at the Treasury Management Training Symposium. The Executive Committee selects award winners from all the candidates nominated.
NAUPA Lifetime Achievement Award
The NAUPA Lifetime Achievement Award is the association's highest honor, presented to individuals who have worked diligently in the unclaimed property arena for many years. Recipients have excelled in their careers inside and outside of their state or corporate boundaries.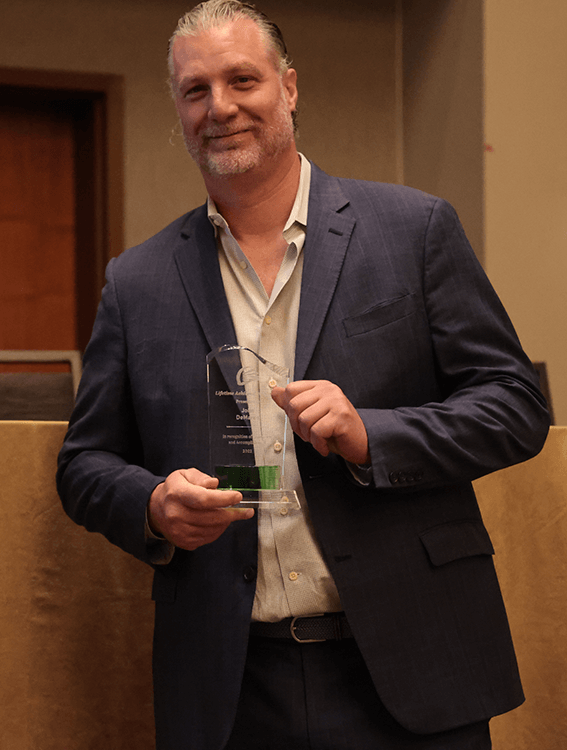 Congratulations to our 2022 Winner – John DeMarco, COO, Kelmar Associates, LLC
"John has been a friend and partner to UCP divisions across the country for over 20 years. John's leadership and forward thinking has helped advance the protection of consumer assets and has streamlined the process for states. From holder examinations to the creation of KAPS… John has been at the forefront of figuring out what states need to not only to do the job but to do the job in the best, easiest and most economical manner."
Avenu Insight & Analytics
Unclaimed Property Clearinghouse
Hon. Michael D. Fitzgerald
Unclaimed Property Clearinghouse
Unclaimed Property Clearinghouse
NAUPA Presidential Distinguished Service Award
Recipients of this award have demonstrated superior service and dedication to the association's mission and goals—based on time, effort, and willingness to contribute wherever needed.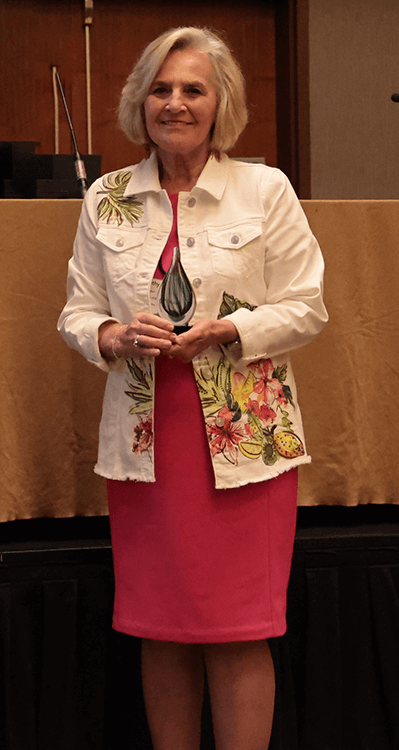 Congratulations to our 2022 Winner – Kathy Janes, Director of Unclaimed Property, Oklahoma
"Kathy is an exemplary public servant whose sunny personality and knowledge make her an asset to every meeting. She has been a leader in NAUPA for many years, serving most recently as it's Secretary/Treasurer as well as a leader in the States Unclaimed Retirement Clearinghouse and Missingmoney initiatives."
Recipients of this award will be new staff who jump in and get involved with the organization.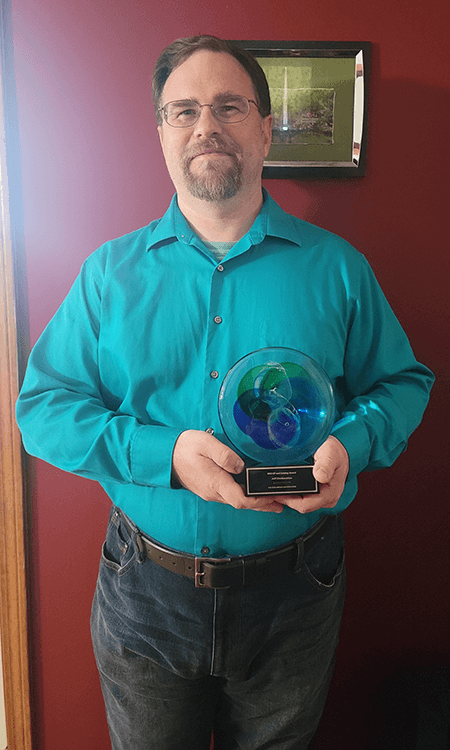 Congratulations to our inaugural 2022 Winner – Jeff Chetkauskas, Asst. Director of Internal Operations, Maine
"Jeff is the epitome of the best of the best in state government. Jeff started his career in public finance with OST in early 2001 as an accounting clerk and has worked his way up from Accounting Technician to his current position of Assistant Director of Internal Operations. Although having been in Unclaimed Property a relatively short time, Jeff has made an impact in his role leading the Education Committee. He definitely "jumped right in" revitalizing the Education Committee, planning webinars and participating in TMTS programming."
NAUPA Corporate Affiliate Award
Recipients of this award will be corporate affiliates who have partnered with our association to demonstrate the superior services that come from public/private partnerships and foster cooperation towards the association's mission and goals.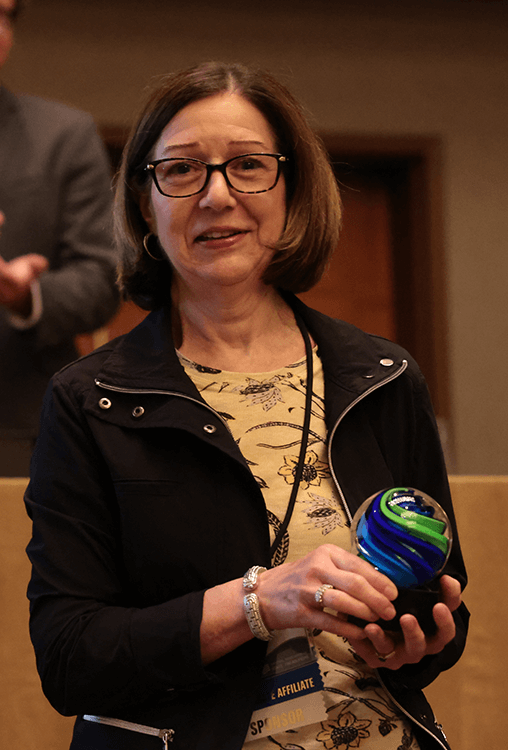 Congratulations to our inaugural 2022 Winner – Suzanne Darling, Associate General Counsel, Kelmar Associates, LLC
"Suzanne has a storied career in unclaimed property as both administrator and acting on behalf of state programs through her career at Kelmar, weekly Legislative Alert, and ongoing participation in the NAUPA Legal Committee."